Auto Transport Home » California Auto Transport
BKK CALIFORNIA AUTO TRANSPORT SERVICE
Vehicle Shipping in California
If this is your first time move? Are you are looking for a good auto transporter to ship your vehicle to and from California. Then you have come to the right place. With the most experienced and skilled staffs and well equipped carriers we offer a reliable, safe and timely delivery.

For years our services has been a comfort to our customers and our rates are highly competitive and economical. Whether your need is to transport your car, heavy equipment, truck or motorcycle BKK Transport provides the service to meet your needs.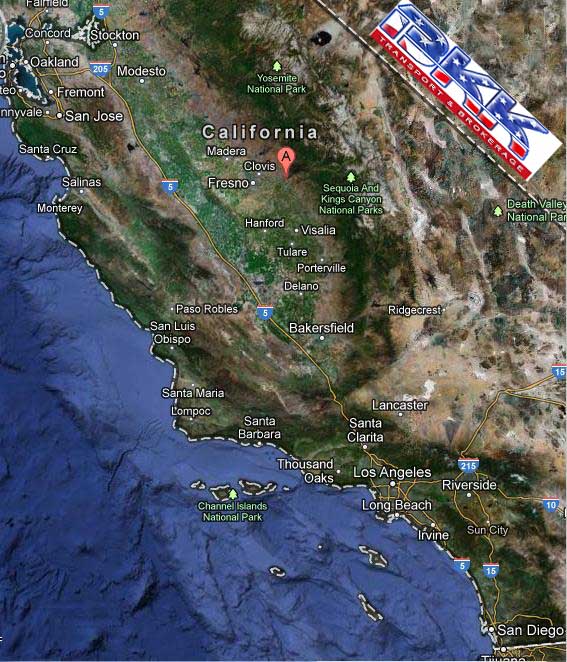 About California Transportation
Located on the west coast of US, California is one of the most densely inhabited states in US ranking third after Alaska and Texas. Sacramento is the capital of California. California's huge landscape is linked by an extensive system of controlled-access highways 'freeways' limited-access roads expressways, and highways. California is known for its car lifestyle, giving California's cities a reputation for severe traffic congestion. California Department of Transportation maintains and is responsible for the Construction and maintenance of state roads and statewide transportation planning

Please call us toll free today at ( 888) 666-2202 or fill our Free instant Auto transport Quote to find out and receive more information about our auto transport services.

BKK California Shipping services advantage:
We specialize in auto transport, Heavy Equipment Hauling, truck transport and motorcycle transport to and from California.
Largest network of auto transporters.
We offer safe and secure shipping with no hidden fees.
Door to door services at reasonable cost.
We offers Open and enclosed carrier's services to meet your specific needs.
On-time and fast delivery.
We offer competitive and fair prices and excellent and customer service.
BKK Transport and Brokerage Moving Aids
Preparing your car for transport:
We recommend you to follow the following moving aids to prepare your car for transport. A fully prepared car minimizes the risk involved in shipping your vehicle and helps us to transport with ease and on time without any damage.
Wash your car thoroughly.
Inspect your car thoroughly for any existing damages.
Take Pictures from all angles and have a written record.
Remove personal belongings and unwanted items from your car.
Ensure that the battery is fully charged and tires are properly inflated.
Drain the fuel tank level to one fourth.
Have an eye on the vehicle prior to shipment for any leaks and mechanical issues.
California car shipping FAQ
Q. Do BKK provide door-to-door services?
A. Yes we do. We pick up and deliver your vehicles at your front door of your residence, office or any other place you delegate .

Q. How should I book my shipment?
A. Call us at (888) 666-2202 or fill our Free instant Quote form to find out and receive more information about our auto transport services.

Q. Do I have to be present at the time of pick up or delivery?
A. Yes. You or your representative should be present both at the time of pickup as well as delivery of your vehicle to sign the Bill of lading.

Q. How can I check the status of my shipment order?
A. We provide tracking information on your vehicle. You can mail or call us to request it.

For more FAQS click here
Visit our Auto Shipping Price Calculator to get Price Instantly



Car Transport Cities in California