Auto Transport Home » Vehicle Shipping in Maryland
Vehicle Shipping in Maryland
Maryland is one of the U.S. state located in the Mid Atlantic region bordering the Virginia, West Virginia, and the District of Columbia to its south and west; Pennsylvania to its north; and Delaware to its east. Maryland was the seventh state to ratify the United States Constitution, and has three occasionally used nicknames: the Old Line State, the Free State, and the Chesapeake Bay State. Maryland is the 9th smallest state by area, but the 19th most populous and the 5th most densely populated of the 50 United States. The state's most populated city is Baltimore and its capital Annapolis. It was named after Queen Henrietta Maria. Of the 50 states Maryland has the highest median household income, making it the wealthiest state in the nation.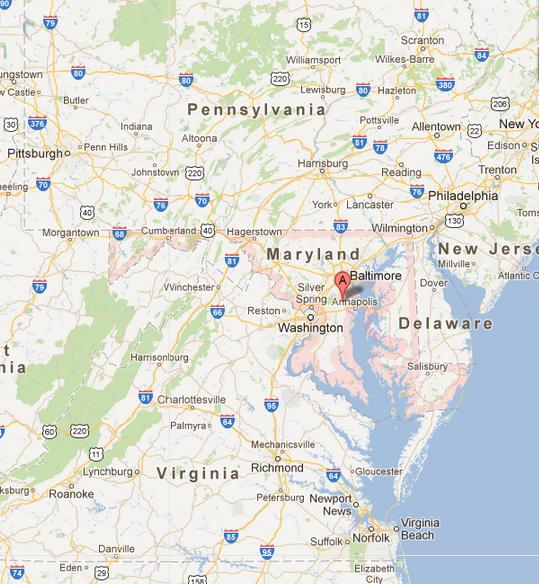 Vehicle Shipping in Maryland
To ship your vehicle to or from Maryland, choose Bkk Transport & Logistics for your vehicle safe and on time shipping. We understand that the circumstances for shipping a car can be stressful enough. Bkk auto transport Company to get your vehicle delivered safe and on time. We ship for new car manufactures, rental car companies and people just like you every day. Each customer has different needs that we cater to every time. Let us know what your expectations are and we will get it done.
Our drivers are experienced and professional
having dealt with customers big and small. Our drivers are rated and checked with every shipment so when you work with Bkk Transport & Logistics you know you're working with the best.
We believe that auto transportation should not be an easy job. We expect you to read our customer testimonials to get a true sense of our product offering. If it's your first time using a vehicle shipping service, you're in good hands with Bkk Transport & Logistics. If you have 1 car to move, 10 cars to move or 100 cars to move we can handle it all. Bkk Provides more services for the users not only car we ship motorcycle, Heavy Equipment etc.
Please call us toll free today at (888) 666-2202 or fill our Free instant Vehicle transport Quote to find out and receive more information about our auto transport services.

Maryland Highway Shipping Route
Maryland's Interstate highways include
110 miles (180 km) of I-95
, which enters the northeast portion of the state, goes through Baltimore, and becomes part of the eastern section of the Capital Beltway to the
Woodrow Wilson Bridge. I-68 runs 81 miles (130 km)
connecting the western portions of the state to I-70 at the small town of Hancock. I-70 enters from Pennsylvania north of Hancock and continues east for 93 miles (150 km) to Baltimore, connecting Hagerstown and Frederick along the way.
Rules for preparing your car for interstate car transports:
Search online for an auto transport company which have services in Maryland area.
First your car needs to be washed and cleaned. Take it to the car wash (it probably needs it anyway), vacuum it out, and remove any big items like car seats. Well, these items can be tossed around quite a bit during transport, and car transport companies would rather play it safe than have something happen to your car, like a cracked window from something heavy or hard. Besides, with something like a car seat, you're not driving in the car anyway! So pack it away in the moving truck.




Next, if you are shipping a convertible, make sure the top is up and it's secured and locked. Also, if you have any tears or cracks in the material of the top; make sure you fix this beforehand if you are getting an open carrier. If it's snowing or raining, this is going to get into the car and cause all kinds of problems.




You also need to remove any personalized items such as grill covers, LED lights under the car, removable antennas, luggage racks, etc. Anything that isn't nailed down pretty much. Take it off; put it in your moving truck. This is simply just another safety issue, but it's also to keep the accessories from getting lost or broken.

Please make sure your gas tank is less than a quarter way full. As with most other trucks and carriers, car transport companies are charged by weight when their vehicles pass through weighing stations. The less fuel everyone has in their cars and vehicles, the less it's going to cost for the carrier.
Visit our Vehicle Shipping Price Calculator to get Price Instantly



Car Shipping Cities in Maryland